Walk in a manner worthy of the God who calls you into His own kingdom and glory.


-1Thessalonians 2:12 (NIV)
Thoughts on Today's Verse
We are all called into a life of holiness – to live and move and have our being as a worthy witness to the Lord Jesus who saves and sanctifies us. Our Christian walk should be transparent evidence of a life, wholeheartedly surrendered to our God – both in the intent of our minds and the testimony of our deeds.  We who were once living in a kingdom of sin and shame have been forever transported into His kingdom of light and life – grace and glory, to the praise of His holy name.
My Prayer
Lord, that I may be a worthy witness of your grace and glory,  to all those with whom I come in contact today and in the days that lie ahead. Enable me in the power of Your Spirit, to tread each step of my earthly walk in a manner well-pleasing to You, in Jesus name I pray. AMEN
Today's verse illustrated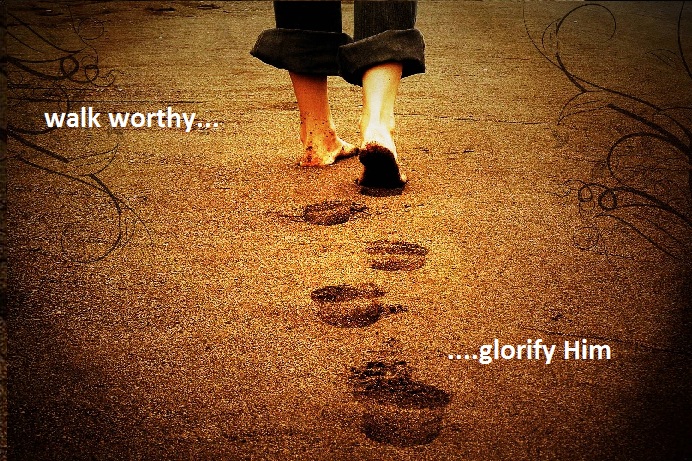 Latest posts by Elizabeth Haworth (see all)
Daily Devotional direct to your Inbox!
Post your Comments