A Faithful Witness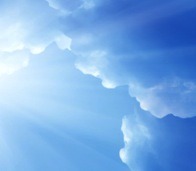 Audio clip: Adobe Flash Player (version 9 or above) is required to play this audio clip. Download the latest version here. You also need to have JavaScript enabled in your browser.
"Ye shall be my witnesses…"
Acts 1:8
"Preach the word; be instant in season, out of season;
reprove, rebuke, exhort with all long-suffering and doctrine."
2 Timothy 4:2
My son once reminded me of the maxim attributed to Francis of Assisi:-
       "Preach the gospel, and if necessary, use words."
What a sublime comment to preach and teach the Word – by example.
If we are truly to bear witness of the Lord – this old adage had a valued point,
For it is only as we look to Jesus and know HIM that we can bear witness of Him,
It is as we behold Him and His beauty – that He is reflected in and through us…
    Christ – mirrored in all we do – and Christ the motives behind all our doings..
    Christ – reflected in all we say – and Christ the thoughts behind our sayings..
    Christ – living in all we are – and Christ the very core of our being..
    Christ – our very life – living in and through me.
And I am reminded of the words of the old hymn,
      "let Christ be seen in me."
"let Christ be seen in you."
As as we start to absorb Him and gaze upon Him – we start to reflect Him,
As as we start to reflect Him and mirror Him – we will be changed into His glorious image,
As we start this glorious transformation – we shall be changed from glory to glory,
     -and this inner transformation is only carried out by the Spirit of the Lord – in us.
This newness of life does not involve strenuous effort in our witnessing of Jesus…
For is it not in Him that we should live and move and have our being..   Acts 17:28
The light and the love that must pour forth from us – is none of me but all of Him,
For His light is the self-revealing light and He needs to be lifted up and honored.
Jesus said  "I, if I am lifted up will draw all men unto Myself."  John 12:32
As circling wavelets radiate from a stone flung into a deep pool or a mountain lake..
So your sphere of witness can fan out into all the interactions of your daily life.
So that you, on a daily basis can "preach the gospel….and if necessary, use words."
And yet we are also exhorted by Paul:~
    "how shall they hear without a preacher?   Rom.10:14
     For "faith comes by hearing and hearing by the Word of the Lord." Rom.10:17
And Peter urges us to:
"sanctify the Lord God in your hearts:
and be ready always to give an answer.
to every man that asketh you a reason of the hope that is in you..
with meekness and fear." 1.Pet.3:15

So to speak or not to speak – that is the question…. ?
Well it seems we are to Preach the Gospel in word and deed,
We are to Teach the Truth in action and attitude.
We are to be ready to give an answer ….
to all who cross our path.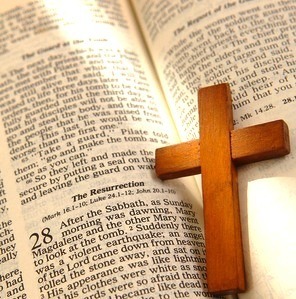 So stay in the Word ..
Commune with Him moment by moment ..
And you will be His faithful witness in your home and city..
- your country and the world.
Listen to the Audio

Audio clip: Adobe Flash Player (version 9 or above) is required to play this audio clip. Download the latest version here. You also need to have JavaScript enabled in your browser.

Download the Audio
Latest posts by Elizabeth Haworth (see all)
Daily Devotional direct to your Inbox!
Post your Comments