A Forever Given Promise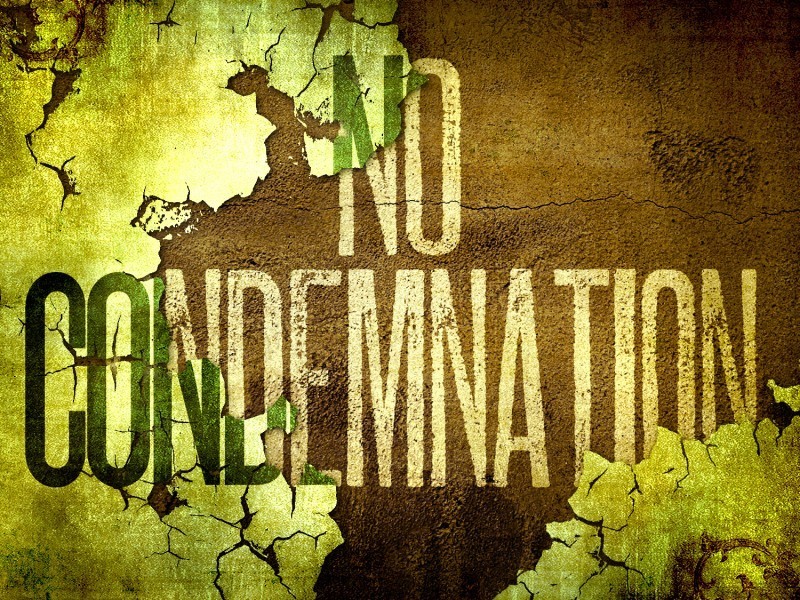 Grace Thru Faith- study [15]
Audio clip: Adobe Flash Player (version 9 or above) is required to play this audio clip. Download the latest version here. You also need to have JavaScript enabled in your browser.
Our Acceptance by God has NO conditions.
Our Acceptance by God is Unconditional.
If this truths not good enough for you – then you will NEVER live victoriously,
This Truth was Planed by God – in eternity past.
This Fact was  Accomplished by His Son – for ever and forever.
So… I hear you ask – what does that verse in Romans 8:1 mean then ?
There is therefore now NO condemnation
- to them which are in Christ Jesus,
- who walk not after the flesh, but after the Spirit. Rom.8:1
As always: Scripture alone provides the answers to all and every quandary…
Ands Paul tells WHAT to do……
Walk in the Spirit, and ye shall NOT fulfill the lust of the flesh. Gal:5:16
And throughout his epistles, he gives countless instructions for a spiritual life
Throughout Paul's writings he instructs us HOW to live our life as God desires us to live…
Walk in the spirit : Live in the spirit : Pray in the spirit -
And he tells us that this will to produce the Fruit of the Spirit.
Ahhhhh they say… what of the one that walks and lives and prays in the FLESH?
Hmmm they say… how does such a one return to the sphere of the SPIRIT ?
Well Paul again comes to the rescue and tells us WHAT to do…. "Judge Yourself."
Scripture is ALWAYS is own, best interpreter of Scripture – because it is the Word of God.
Judge Yourself
Examine Yourselves, whether ye be in the faith 2Cor.13:5
Check your life to see if you are living by God's standards.
Are you living and walking and praying in the spirit or the flesh?
Examine yourself to be restored from the realm of the flesh into the sphere of the Spirit
For if we would judge ourselves, we should not be judged (of God) 1Cor.11:13
This instruction from Paul is to BELIEVERS…
This does not refer to initial salvation..but to the ongoing process of sanctification…
He is not saying: 'examine yourself to see if you are SAVED….'
His examination is to see if you are you living and walking and praying BY FAITH.
And John also tell us clearly HOW to do it in 1 John chapter 1
If we confess our sins,
he is faithful and just to forgive us our sins,
and to cleanse us from all unrighteousness. 1John.1:9
We are fallen beings – we live in a fallen state and we live in a fallen world.
So day by day and moment by moment – we need to examine ourselves..
- to see if we are walking in the spirit..
- to see if we are walking in truth and love.
And if we are not… then we confess our sins knowing that He is faithful to forgive them..
Oh yes there is NO Condemnation – to those that are in Christ Jesus – NONE;
But there are Consequences if you do not live in spirit and in truth.
Living in spirit and truth is a conscious choice each believer needs to make;
- day by day and moment by moment throughout our Christian life.
One dear saint of God put it like this…..
"The truth is that God has not altered.
His eye rests on the work ACCOMPLISHED by Christ for the believer.
When you are NOT walking in the Spirit you are in the flesh:
you have turned to the old man which was crucified on the cross Rom.6:6.
"You have to be restored to fellowship, and when you are,
you find your ACCEPTANCE with God UNCHANGED and UNCHANGEABLE.
"When sins are introduced there is a fear that God has changed.
He has not changed, but you have.
You are not walking in the Spirit but in the flesh.
You have to judge yourself in order to be restored.
'For this is my blood of the new testament
which is shed for many for the remission of sins' Matt.26:28.
But if your sins are not met there, where can they be met? '
'Now where remission of sin is, there is no more offering for sin' Heb.10:18
"God has effected the reconciliation;
He always remains true to it.
Alas! we diverge from it;
- and the tendency is to suppose that the blessed God has altered toward us.
"He certainly will judge the flesh if we do not,
- but He never departs from the love which He has expressed to the prodigal,
And we find that when the cloud,
- which walking in the flesh produced has passed away,
His love, blessed be His Name, had never changed."
When Jesus cried "It Is Finished"on the cross – he meant "It Is Finished."
All the punishment and pain for all sin and all the power of sin – finished : completed.
That was indeed a cry of victory that shook the foundations of hell to its core.
This truth has remained unchanged since that pivotal time in eternity's history,
This reality is forever engraved on the heart of God in heaven's council chambers.
God does NOT change and He recognizes Christ's Work on the Cross : finished.
And because of that He Accepts YOU beloved….
He accepts forever the forever finished Work of Calvary's Cross.
And He accepts it for ever and forever..
AMEN
illustration with kind permission : Aspheric-lens
Listen to the Audio:

Audio clip: Adobe Flash Player (version 9 or above) is required to play this audio clip. Download the latest version here. You also need to have JavaScript enabled in your browser.

Download the Audio:

Full Study Index for 'GRACE Thru FAITH' Study

Listen to the Audio on 'ACCEPTANCE' from the Green Letters
Latest posts by Elizabeth Haworth (see all)
Daily Devotional direct to your Inbox!
Post your Comments