A Modern Day Appointed Place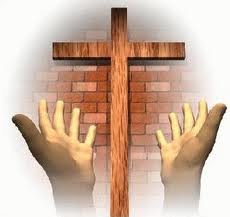 with kind permission of  SILOAM Ministries
woman at the well – study 2
Audio clip: Adobe Flash Player (version 9 or above) is required to play this audio clip. Download the latest version here. You also need to have JavaScript enabled in your browser.

"All things work together…. for good.." whispered Rachel to her husband…
– as she boarded air-ambulance,  to fly baby Caleb to Dryden hospital
Why had this happened on the final day of their visit to Brian's unsaved family?
Earlier the two parents had knelt beside Leah and Caleb pleading to the Lord..
(both of whom had a 4-wheeled buggy topple on them.. during a fun ride)
– before driving to the hospital – who airlifted them to a specialist hospital.
A punctured lung, spinal injuries – or worse were some possible outcomes..
Ana all this happened the day before the planned, two-day return drive to Alberta,
I will keep him and her in perfect peace – whose mind is stayed on THEE…
Oh – it's easy to say this with blue skies above –
But what about times of deep distress?
The little family had spent 2 weeks – seeking to witness to Brian's family,
– knowing the return of the Lord is soon – even at the very door
– and how much they desired their salvation.
Their prayer had been that their visit would tell forth the gospel of Christ
– and now Rachel and Brian were apart –
– and their precious baby son was being rushed to a specialist pediatric hospital
'Thy will be done…"
Soon, air lifted to London, Ontario – tests starting to be performed –
And 1 by 1 scan result were favorable – God's healing touch on a little boy.
Still with a neck brace and lung drain – the MRI required a general anesthetic,
And then followed the hours of waiting…. with 1 John chapters 4 and 5….
As Rachel read through these precious verses- one by one God spoke thru them..
Every verse – packed with a promise of love – from a Faithful God
God is love, and he who abides in love abides in God,and God in him.
Each verse pointed out His plans and purposes..
Abide in ME..
we abide in Him, and He in us,
because He has given us of His Spirit.
Each verse pregnant with meaning – for all scripture is given…..
there is no fear in love;
for perfect love casts out fear.
whatever is born of God – overcomes the world.
Before the air-lift Caleb had already been given to God – whether he live or die
God knows the plans he has for us –
plans for good and not for evil…
And as Rachel read her heavenly Fathers Word – she was kept in perfect peace….
- for she had learned that in ALL things she could trust Him.
As she sat reading – she hoped she would be shown His plan and purpose,
And the man sitting opposite struck up a conversation… amazed by her composure.
When hearing her little catalog – he was open to the good news of Christ..
"All things DO work together…. for good.."
Here was her modern day – divine appointment that day ..
just as Jesus had His divine appointment that other day – at Samaria's well.
Anyone who is a mother or father.. surely anyone at all..
Must know that the hardest thing to surrender to God is your child,
Your son – your daughter… you precious children
As Rachel had read through 1John 4-5 – God's greatest gift struck her….
And this is the testimony: that God has given us HIS SON
God has given us eternal life -
-and this life is in His Son.
Like Abraham – Rachel knew that she was being asked this very question:-
– do you love Me…
do you love me enough to give up YOUR only son for Me….
for God so loved the world that He gave HIS only begotten Son
Rachel's prayer as she waited during that testing time …..
– as time ticked slowly by was…
Lord… this is my precious son…
He has been yours from conception
I don't want Him to die…
-and pray for His healing… and wholeness
Nevertheless – Your will be done… to your praise and glory
1 John chapter 5 reminded her…
Now this is the confidence that we have in Him,
that if we ask anything according to His will..
He hears us.
And we know that the Son of God has come….
and has given us an understanding….
that we may know Him who is true…
and we are in Him who is true -
in His Son Jesus Christ.
This is the true God and eternal life.
And as she sat talking about the greatest gift of the Son of God to the man
– the nurse come in and told her… Caleb has woken up…
Jesus "needs must go through Samaria" – for there was a woman…
Rachel needed to go to Ontario hospital – for there was a man…
We too, need to go where God sends us – for there are many men and many women…
The Lord Jesus is coming back – and he is coming soon..
maybe today – maybe next week or next year.. but He IS coming…
– and He is coming soon…
He is coming back by GOD's appointment – in God's way and in God's time..
May we surrender ALL to him – whether a person – or a thing
May we surrender EVERY 'idol' to Him – even a child…
May we each be prepared to give ALL to Him who loves us,
Just as HE gave Himself for us..
for John's final words in 1 John 4-5 are:-
Little children, keep yourselves from idols. Amen.
This devotional was first written in August 2011:
Caleb was fully healed and is back to health and strength now –
Rachel and Brian praise God for his gracious healing hand
And Leah and Caleb continue to have fun together……
But through it all God remained faithful…
For Thou wilt keep him and her in perfect peace whose mind is stayed on Thee…
For ALL things work together…. for good
for those that love and trust Him.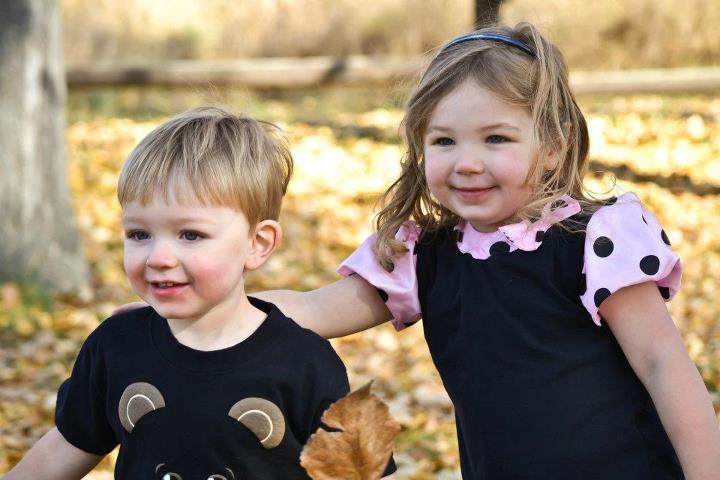 May God place each of us in His appointed place
And may we be ready to go, no matter what the cost….
Listen to the Audio



Audio clip: Adobe Flash Player (version 9 or above) is required to play this audio clip. Download the latest version here. You also need to have JavaScript enabled in your browser.




Download the Audio


A Modern Day Appointed Place – study 2


Full Study Index for 'Woman At The Well' Study


Woman At The Well

Latest posts by Elizabeth Haworth (see all)
Daily Devotional direct to your Inbox!
Post your Comments