Faith based on Facts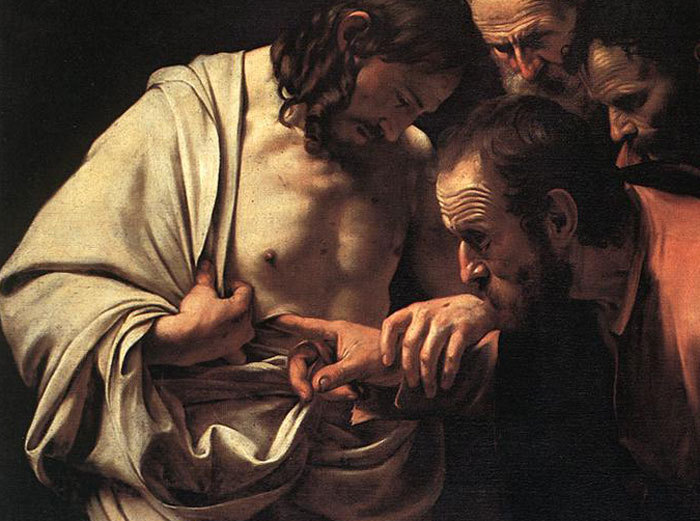 Everywhere you are in the bible you are going to come to the issue of Christ and who He is
I
 was saved while studying philosophy at university. At the time I didn't think truth could be known. I wondered why people have "faith". Looking around the world I saw many faiths each claiming to be true but each contradicting each other. They couldn't all be true but I wondered why people believed – someone had to be believing a lie. I was scared to believe a lie and even if God could be known, how could one know?
Back then my mum lent me a series on "science and the bible" by Chuck Missler. A verse Missler mentioned from Isaiah blew me away – "He looked upon the circle of the earth". (Isaiah 40:22). I was astounded that the bible said the earth was round. How could a book written 1000BC have such information when mans culture said the world was flat. I had looked upon the "church" very sceptically because I viewed them as suppressing truth – they had said the earth was flat. I also viewed the church as some sort of mind control. The bible however says the earth is round, the church I thought must not have been reading the bible.
Scientific accuracy doesn't prove something is from God but it certainly made me sit up. I got out my dusty bible and underlined that verse. It was from there that I came across prophecy in the bible. The bible being the only book with fulfilled prophecy. I was astounded that God makes a direct challenge in the bible to all religious systems to tell the future (Isaiah 41). No religious system can tell the future because only God can. God therefore authenticates His word by telling the future before it happens.
I was amazed. If God existed he is certainly capable of getting a message to His creation and He has proved that He has spoken in the bible by telling the future before it happens. If God has spoken, the next question to ask is, what does He have to say.
Everywhere you are in the bible you are going to come to the issue of Christ and who He is. At the time a very close friend of mine was a Jehovah Witness. He wasn't an active Jehovah witness but just believed their doctrine. We used to go out partying together and when drunk we would talk. Of course God and the meaning of life would come into our conversations many times. This guy was an intellectual genius so I held the things he said very highly.
My friend said to me that Jesus is just a man, (since I was saved I found out that Jehovah witnesses actually believe that Jesus is Michael the archangel) . I remember at the time trying to translate John 1:1 from the Greek – wondering if it should be "a God" or not. I thought that if the Jehovah witnesses are true then I will become one of them – just give me the truth.
The issue of the trinity become a real stumbling block to me. I remember confronting Christians around university regarding this issue. They didn't give me an answer. Surely 1 + 1 + 1 = 3. How can Jesus be God I thought.
It wasn't till I just read John chapter 1 and came across verse 14 – that verse exploded the light to me – "the Word become flesh". The Word which was at the beginning and who was God, that Word become flesh! Jesus therefore has to be God.
The trinity has since become a very special doctrine to me – God is who He is and has revealed Himself as three in one. Who was I to try and fix him into a box. How can finite mind understand the infinite. The trinity shows the love and relationship of God.
When I was saved I was excited about just studying the bible. I was at rest now because I could study truth. Before I was saved I wanted truth as rest for my mind but all the time truth was not an idea but a Person – Jesus Christ. (John 14:6).
So the aim of my life is to "know Him" (Philippians 3:10).
Daily Devotional direct to your Inbox!
Post your Comments