God – My Provider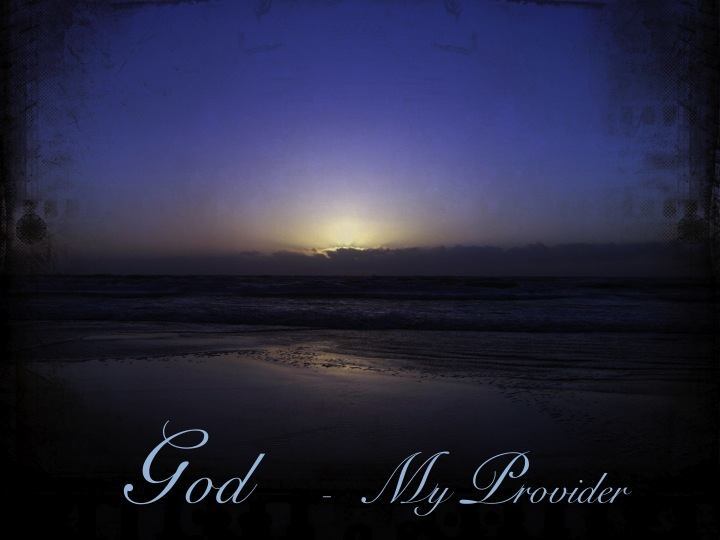 God, All  I Need [20]
Audio clip: Adobe Flash Player (version 9 or above) is required to play this audio clip. Download the latest version here. You also need to have JavaScript enabled in your browser.
"Don't be anxious about anything; but in every thing by prayer and supplication with thanksgiving let your requests be made known unto God….
And my God will meet all your needs according to His glorious riches in Christ Jesus." Phil.4:6,19
We live in difficult times –anxious times –and life is a real struggle in so many ways
The heart of man is so often perturbed about the unknown, unpredictable future.
But the Word clearly tells us:_
"God will provide according to His glorious riches in Christ. Phil.4:19
So many unforeseen eventualities may occur – will our little 'cruise of oil' run dry ?
Such countless stories of stresses and distresses -will there be 'meal' in the morning ?
Will God provide… according to His glorious riches in Christ ?
Oh God has provided all I have needed in the past !
But the future looks very bleak…
Times are bitterly hard – others are in despair – can I really trust Him in all things ?
Oh yes – and my insurance policy is not fully paid up !
How can I cope – and how can God cope ?
Can God really provide… according to His glorious riches in Christ ?
Wealth may disappear overnight ~ governments may introduce crippling policies…
Health may fail, work disappears, friends desert you, family betray you…
So HOW can God provide… according to His glorious riches in Christ ?
Just remember…
From Genesis to Revelation God slowly and gradually revealed Himself to man.
First as the great Creator of the Universe… in the beginning GOD created….
Then as Adam's relational Lord… who visited His people in the cool of the day.
To Abraham He became Jehovah-Jireh, -
The Lord my Provider…..
In Jesus He was fully and finally revealed as
Immanuel God with us..
Oh yes from Genesis to Revelation there are examples of God's gracious provision.
Open any page of scripture and you'll discover His glorious gifts of plenteous supply
His primary provision is His grace in providing against the coming judgment..
For the wages of sin is death
BUT God provided the gift of LIFE. Rom.6:23
He not only forgave our sins at the cross – but He rose to provide us eternal Life
But He has provided so much more – He has chosen us in HIM to be His children
And He has raised us up to be seated in heavenly places… in Christ!
God has given Christ a name that is above every name…
And he has chosen us to be His bride – to rule and reign with Christ in His kingdom
And called us as examples of His grace to the heavenly powers throughout eternity!
This is not a figment of the imagination – but the facts of the Word of God,
God has spoken – and His Word cannot be broken ..
"for thou hast magnified thy WORD even above all thy NAME." Psa.138.2
And you and I foolishly question …Can God provide… ?
Oh indeed He can – Yes He is our glorious, heavenly and eternal Provider…..
But your faith, Beloved, and my faith is of such great importance to Him…
~ that He permits life's earthquakes, relational volcanoes, situational tsunamis..
~ so that in ALL things we will hold fast to Him
as our Creator, Lord, Captain, Leader, Friend…
Our Beloved Bridegroom..
Our one and only, Precious Provider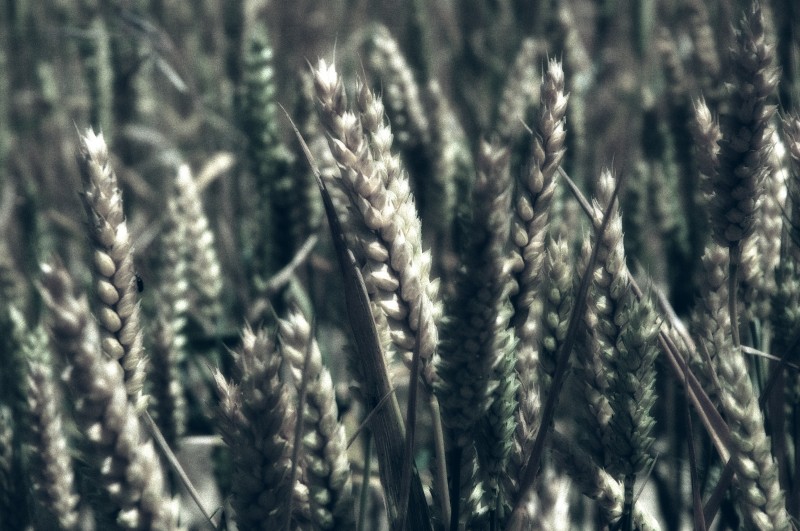 Listen to the Audio

Audio clip: Adobe Flash Player (version 9 or above) is required to play this audio clip. Download the latest version here. You also need to have JavaScript enabled in your browser.

Download the Audio
Latest posts by Elizabeth Haworth (see all)
Daily Devotional direct to your Inbox!
Post your Comments