Without faith it is impossible to please God.

-Hebrews 11:6 (NIV)
Thoughts on Today's Verse
It is impossible to please God without faith, which means with faith He is pleased. Trust the all powerful, all knowing, all seeing God, who has never lied. We get to please Him today, we get to trust Him.
My Prayer
Dear Father, thank You for making salvation just a matter of simple trust in You, and with that same trust we first came to You, we come to You again today… to be strong in our weakness today, knowing Your grace for the moments of life today is sufficient. Thank You for Your sufficient grace in our life today.
In Jesus name
Amen
Today's verse illustrated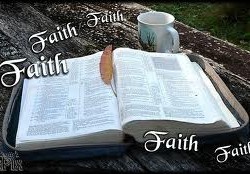 Daily Devotional direct to your Inbox!
Post your Comments