The Beauty Lord Is You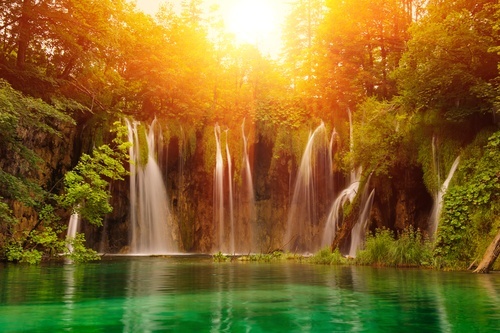 Audio clip: Adobe Flash Player (version 9 or above) is required to play this audio clip. Download the latest version here. You also need to have JavaScript enabled in your browser.
"He is altogether lovely.  This is my beloved.""
Song of Solomon 5:16

"We all……. are changed…….by the Spirit of the Lord"
2 Corinthians 3:18
"Conformed into the image of his Son"
Romans 8:29
A Christian is not only one who believes differently from others.
A Christian is one who IS different from others.
Deep changes take place in the heart by the work of the Spirit of God.
The Spirit is working IN us – first to WILL the good – then to DO the good.
First right DECISIONS….
Then right DESIRES ….
Then right CONDUCT
The Christian is first marked by an uprightness of moral qualities…
Then comes a transparency of inner motives…..
Then is displayed a beauty of character.
Qualities of character that reflect a true Christian testimony….
Not only in WORD alone…
- but in Disposition and in Deed;
- In Mind and in Motive.
- In Action and in Attitude;
- In Conscious Thought and Unconscious Thinking;
- In gentleness of spirit and long-suffering of heart.
Lord Change me thus….
That the Beauty of the Lord may be seen in me;
That the Loveliness of the Beloved is shown forth in me.
That I may be a Reflection of His comeliness;
That I may be His Channel of Blessing through whom He flows out to others.
This is only possible as I submit to the working of the Spirit of God.
DEEP in the recesses of my soul;
Searching the depths of my heart;
Trying the inner secrets of my very being.
It is HIS Life which must be in evidence….
HIS Spirit, imparting and renewing HIS own Life within……
The Beauty of the Lord shining forth….
Personal traits of character must be replaced,
- sanctified by HIS features…
- consecrated by the one Who is Altogether Lovely Song of Solomon.5:16
Until HIS comeliness is seen in me
As His Life is growing up within.
Lord – CHANGE ME into the image of Jesus.
Search me, O God, and know my heart:
Try me, and know my thoughts:
And see if there be any wicked way in me,
and lead me in the way everlasting.
Psalm 139: 23-24
Search ME O Lord
Audio clip: Adobe Flash Player (version 9 or above) is required to play this audio clip. Download the latest version here. You also need to have JavaScript enabled in your browser.
Search me, O God,
And know my heart today;
Try me, O Lord,
Know my thoughts, I pray.
See if there be
Some wicked way in me;
Cleanse me from every sin
And set me free.
I praise Thee, Lord,
For cleansing me from sin;
Fulfill Thy Word,
And make me pure within.
Fill me with fire
Where once I burned with shame;
Grant my desire
To magnify Thy Name.
Lord, take my life,
And make it wholly Thine;
Fill my poor heart
With Thy great love divine.
Take all my will,
My passion, self and pride;
I now surrender, Lord
In me abide.
O Holy Ghost,
Revival comes from Thee;
Send a revival,
Start the work in me.
Thy Word declares
Thou wilt supply our need;
For blessings now,
O Lord, I humbly plead.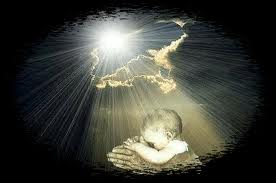 Listen to the Audio:

Audio clip: Adobe Flash Player (version 9 or above) is required to play this audio clip. Download the latest version here. You also need to have JavaScript enabled in your browser.

Download the Audio:
Latest posts by Elizabeth Haworth (see all)
Daily Devotional direct to your Inbox!
Post your Comments