Vessel of Comfort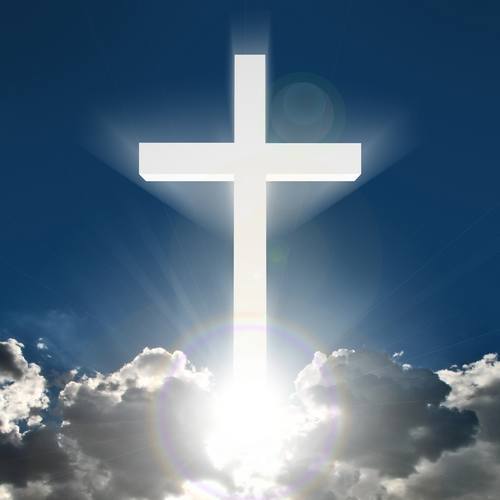 A Study in JOB – 18

Audio clip: Adobe Flash Player (version 9 or above) is required to play this audio clip. Download the latest version here. You also need to have JavaScript enabled in your browser.
God allowed Satan's attacks on His servant – to bring Job a greater reality of Christ,
God used these life-shattering experience – to mature his spiritual understanding.
God brought him to the end of himself – so Job could become God's chosen vessel.
A vessel of Intercession – a vessel of Praise – but especially a vessel of deep Comfort.
A Vessel of God's Comfort – to others in need of God's Comfort.
God wants to use His called and chosen vessels – to comfort others in their need..
That we may be able to comfort them -
which are in any trouble." 1 Cor.1:4
And when we go through our own fiery crucible, like Job – we too need Comfort,
But not the kind offered by Job's 3 friends – which comes from Adamic religiosity.
The 'religiosity' in Job's friend's Adamic nature – laid hold of an incorrect view of God,
Their comfort was a potpourri of good and evil – a mixture made up of truth and lies.
Their hearts were divided hearts – a strategy of Satan – perfected over centuries!
Divided – between the old sinful nature in Adam and the New godly nature in Christ.
Divided – between man-made religiosity and God-given spirituality.
Divided – between Self-righteousness and Christ-righteousness.
They became wise in their own eyes – with a self-righteous attitude towards others.
Job surely felt condemned not comforted – criticized rather than consoled.
The 'spiritual' witness of the three, was no more than religious, self-righteousness..
- a cancerous and infectious poison
- that spread its disease to God's servant, Job.
Oh how he needed their loving comfort – but how their attitude infected Job's retort:
And Job, discouraged by their counsel – tried to justify himself, rather than God..
- allowing his old, prideful Adamic nature, to flare into his defense.
Though Job wore his stupid pride – like a necklace during his questionings of God..
Job did not accuse God of ill – as did his religious-minded friends.
But how we start to see the scheming game-plan of the crooked serpent at work here…
Understand the enemy then you can defeat his advances..
Understand Leviathan – and you can overcome the strategies of satan !
But the God of all Comfort in His goodness turns the crumbling situation to good.
And the deep work that is performed – in the inner recesses of Job's heart..
- results in a depth, of reality of the Lord – that Job had never experienced before.
For the Spirit of Christ alone is our Comfort – our Consolation – our 'Paraklesis,'
- our Intercessor and  Counselor
- our Advocate – our Encourager – our Strengthener.
And it is through Him alone – that His Comfort becomes a living expression in us.
Until – "it is not I that live – but Christ that lives in me." Gal.2:20
'Paraklaleo' means:- to encourage; console; comfort; entreat; desire; beseech; incite..
The same word means:- to call aside, to admonish, to warn, to exhort, to instruct..
He is the One that makes ALL the Comfort of God a living declaration in our lives..
-  a life emptied of the old, prideful Adamic self ….
-  a life filled with the Spirit of Comfort:-
"Blessed be God, even the Father of our Lord Jesus Christ,
the Father of Mercies,
and the God of all Comforts;
Who Comforts us in all our tribulation,
that we may be able to Comfort them which are in any trouble,
by the Comfort wherewith we ourselves are Comforted of God."
by HIS Comfort.
flowing
through
us
2 Corinthians 1:3ff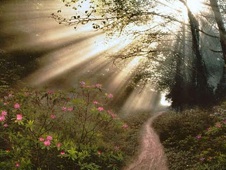 Love Through Me – Love of God
Love through me, Love of God,
Make me like Thy clear air
That Thou dost pour Thy colors through,
As though I were not there.
Think through me, thoughts of God,
My Father, quiet me,
Till in Thy holy presence, hushed,
I think Thy thoughts with Thee.
Think through me, thoughts of God
That always, everywhere,
The stream that through my being flows
May homeward pass in prayer.
Flow through me, Peace of God,
Calm river flow until
No wind can blow, no current stir
A ripple of self-will.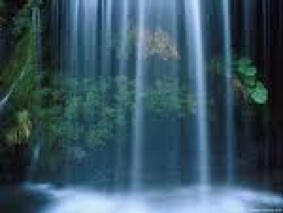 O blessed Love of God,
That all may taste and say
How good Thou art, once more I pray 
Love through me, every day.
Listen to the Audio

Audio clip: Adobe Flash Player (version 9 or above) is required to play this audio clip. Download the latest version here. You also need to have JavaScript enabled in your browser.

Download the Audio

Vessel of Comfort – part19

Full Study Index for 'A Study In JOB'
Latest posts by Elizabeth Haworth (see all)
Daily Devotional direct to your Inbox!
Post your Comments