Words and Meanings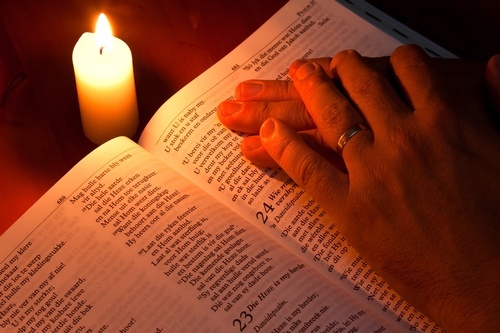 (study – 22)
Audio clip: Adobe Flash Player (version 9 or above) is required to play this audio clip. Download the latest version here. You also need to have JavaScript enabled in your browser.
Every word in scripture must be taken in context – to prevent error.
Failing to do this has resulted in much misunderstanding of God and His Word.
– examples of such 'words' could be 'carnal'; 'flesh'; 'spiritual'; 'salvation'; 'repent'; 'confess'.
Some 'spiritualize' every word to the detriment of the truth that's contained in the Word,
Others take descriptive metaphors of comparison literally – and distort the meaning,
– one examples is the word 'heaven' – others are metaphoric descriptors of God's attributes.
Some impose their own definition on a word – relating it to their own perceptions,
Others read meanings into a word or passage, something based on their own built-in bias…
– often missing an important truth about God -
- often missing an important truth from God –
- often only getting a partial understanding of God's Word,
Resulting in missing all that God seeks to teach in books like Job or David's laments.
Some use or abuse scriptures –relating to different groups of people, in different dispensations,
– which inevitably distorts the unchangeable character and wisdom of God.
Others fail to see the unchanging God dealing differently with Israel and Christians.
Instructions given to Israel are for our learning, yes – but not always for our application.
– for instance David prayed that the Spirit would not be taken from him,
This is not a prayer that Christians who have the permanent indweling Spirit would pray…
David did not have the permanent indwelling Spirit – as do believers of today.
And so to a greater of lesser degree – the truth of God's Word is distorted,
– and this to our detriment -
In one way or another we miss the point of all that God desires to teach us.
One of the most common problems is to read a meaning into a word in Scripture,
– a meaning which we base on a biased understanding of that particular word.
But GET THIS..
There is no reason why any such distortions or misunderstanding should ensue,
Every single problem listed above – is eliminated by Scripture itself!
Here is one example:
In John chapter 3 we are told by Christ that there is NO condemnation in Salvation,
"For," we read, "God sent not his Son into the world to condemn the world;
but that the world through Him might be saved.
He that believeth on Him (Jesus) is NOT condemned" – PERIOD.
This is clearly a passage on initial salvation – a passage connected with being born again.
Similarly in Romans chapter 8 we read again about 'condemnation':- 
In Romans chapter 8 we find Paul addressing believers in Christ, by saying:
– "therefore there is now no condemnation to them
- who walk not after the flesh, but after the Spirit."
But Christ's statement above seems to have suddenly imposed a condition!
A condition of  'no condemnation' appears to have been added in this passage in Romans…
We read there is no condemnation " for those that walk after the Spirit .."
– there only seems to be "no condemnation" – for those not walking after the flesh,
This could be construed to be a contradiction – unless taken in context.
You see Christians have a CHOICE – to walk after the spirit or after the flesh.
And so here we start to see the importance of contextual considerations.
– the context in Romans is not one of Initial Salvation,
- the context in Romans is the ongoing Sanctifying Salvation of believers.

The believer is never condemned – they receive unconditional eternal security -
But that same believer can be condemned – in their sanctification walk.
They can be condemned – if they walk after the flesh !!
Eternally secure – YES… but able to be condemned for walking after the flesh.
And NOW we see a second problem :- incorrect 'spiritualized' or 'literalized' words:-
For instance  – Flesh has many meanings in scripture –
– It may mean "physical flesh":- man's flesh, animal flesh, Christ's flesh, food to eat
- It can also mean "the old sin nature" received by all humanity – thru Adam,
And unless the correct contextual meaning is seen – confusion inevitably follows.
WHY do I labour this point…. ?
Why is it important to see this… ?
Because serious consequences can stalk a believer throughout their entire life,
Because there are two paths a believer can follow – in their Christian walk..
Either by Grace – or by the Works of the Law
Either by Promise – or by the Works of the Flesh
Either by Faith – or by Merit
Either by living a Spiritual life – or living a Carnal life,
Either by walking in the Spirit – or walking in the Flesh
Either by walking in newness Life in Christ – or in the old sin nature in Adam
It is one or the other….
This is why it is crucial to understand correct, scriptural terminology,
This is why it is vital to use scriptural definitions, and not our own imposed thoughts.
We all have our pet thoughts on what it means to be "legalistic" or "carnal" or "fleshly" or "spiritual",
We all can point a finger at those we assume to be works-orientated or spiritual!
– and almost without exception we are wrong -
For scripture clearly debunks most of our inbuilt, biased perceptions,
– For Scripture is its own interpreter:
Galatians goes through point-by-point-by-point what it means to be under the Law,
Galatians also reminds believers how they were saved initially – By Faith – by the Spirit,
i.e. – once we believe in Christ – we were removed from being under the law.
The early chapters of Galatians tells us -
Now that faith has come -  we are no longer under the law – we are free from the law..
It tells all Christians, that we all got to the initial point of salvation – by means of faith..
But what saddens Paul so deeply – is seeing them choosing to go back under the law!
And at that same time the enemy does all he can to entice believers back under law.
Galatians chapter 3 verse 25: tells us that we no longer need the law – which is a tutor,
The law is a tutor to point us to Christ.
Galatians tells us we no longer require to be 'child-minded' – it tells us we are of age..
WHY ?
– because now – we are under grace
Now – we are not under law…
Now – we have unconditional union with Christ –
Now – we are called "sons"..
Being under Grace takes us from being new-born children – to maturing sons
Under law we are children – under grace we are sons
Under law our rights are limited -
Under grace we our position is one of having reached the age of majority,
This gives us unconditional union with Christ and we are called "SONS".
Christ has done all for our initial salvation by the "grace-promise-faith way" – as sons,
Christ does all for our ongoing salvation by the "grace-promise-faith way" – as sons.
We grow in grace through sanctification – and we do it as maturing sons,
We are sanctified – as we continue along the "grace-promise-faith" way.
But if we chose to revert to the "law-merit-works way" – we revert to childhood,
If we choose to go back to the law – we cannot grow in grace,
For under the Law  we are NOW under the terms and conditions of the law!!!
Christ has done ALL for Initial salvation – by the "grace-promise-faith" way,
Christ will do ALL for ongoing salvation – by the same "grace-promise-faith" way,
Paul tells the Galatians
You are all sons of God through faith (justification -initial believing in Christ)
You should be living as sons of God through faith (growing in grace – sanctification)
Paul is telling the Galatians that they should be growing in grace of Christ Jesus
But despite their position in Christ and union with Him – they reverted to infancy!!
Despite coming to Christ by faith – they reverted to the law;
HOW SAD!
Paul explains why…
– because they didn't continue on the "grace-promise-faith" way,
- they returned to the old way rather than remaining in the new way.
- they went back to living in the flesh rather than remaining in the spirit,
They substituted the promise of the Christ-life for a Works-Orientated life..
They replaced the Life of Faith for one of living by Self-Merit.
They exchanged a Spiritual life for a Carnal walk
They replaced the New "grace-promise-faith way" for the Old "law-merit-works way",
This is the shocking truth of Galatians – and it applies to most Christians.
Despite believing by faith – believers inevitably return to the way of  the Law.
Once a man has been saved by grace – WHY return to the chains of the Law ?
Why move away freedom back into bondage… ?
We KNOW that keeping the Law will not save us -
We should KNOW that living the Christians life under the law will not sanctify us.
The law condemn a man before rebirth,
And the law condemns a believer after rebirth.
Are ye so foolish?
having begun in the Spirit, (justification by faith alone)
are ye now made perfect (sanctification by faith alone)
by the flesh? Gal.3:3

The normal perception of legalism or carnality is not the Issue in Galatians,
Our perceptions of these words may be the Fruit of carnality and law.
– it may be the Fruit of the problem- but it is not the Root of the problem.
The Root of all Legalism is trying to live the Christian life…to please God,
The Source of a lot of Carnality is doing ones best to please God,
The Wellspring of the Flesh is often seeking through self-effort to please God.
The old way is thinking that we could do anything to please Him,
God is only pleased with ONE thing… the finished work of Christ,
– and that's apprehended by believers living the Grace-Faith-Promise way. 
We have to stop trying by self-effort to please God,
We have to stop thinking that we can of ourselves get God to bless us,
We have to stop assuming that God is not blessing us because of who I am,
– or what I have done – or anything connected with Me, My works or My life.
And Paul's epistles are full of warnings about NOT returning to this way of  the Law,
And Paul's epistles a dripping with how to live by Faith,
There is therefore now no condemnation to them which are in Christ Jesus...
who walk not after the flesh,
but after the Spirit.
For if we would judge ourselves, we should not be judged 1Corinthians 11.31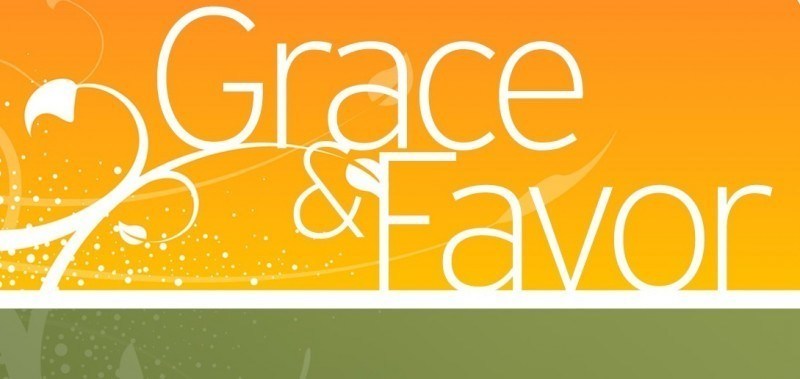 Listen to the Audio

Audio clip: Adobe Flash Player (version 9 or above) is required to play this audio clip. Download the latest version here. You also need to have JavaScript enabled in your browser.

Download the Audio

Words and Meanings  - part 22

Full Study Index for 'A Study on GROWING in GRACE'
Latest posts by Elizabeth Haworth (see all)
Daily Devotional direct to your Inbox!
Post your Comments